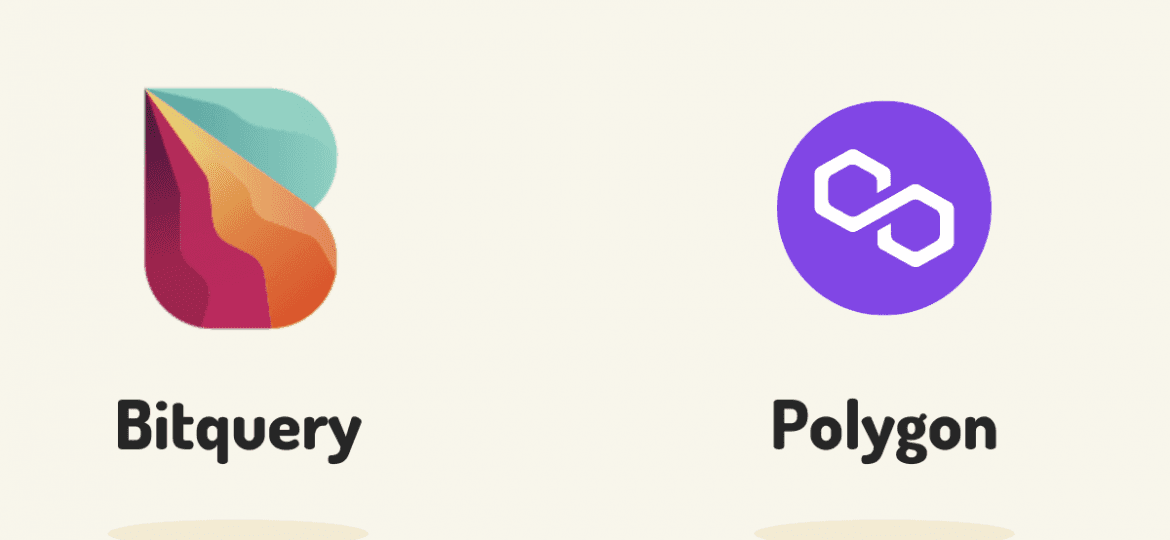 Polygon is Coming to Bitquery​
Polygon, a full-stack Ethereum Solution, has announced a new integration with Bitquery.io (formerly bloxy.info), a blockchain data provider. Polygon will provide a grant to bring Bitquery tooling into its ecosystem.
Bitquery will provide scalable GraphQL APIs and visualization tools such as GraphQL IDE and Analytical explorer to help developers build, explore and understand new applications on Polygon. 
This integration will allow developers to access their DApps data, including DEXs, AMMs and other DeFi applications. Therefore, saving time, money, and resources for the teams building atop Polygon by providing them indexed data for their applications. Bitquery will also help boost Polygon's adoption as their existing customers can easily integrate Polygon's app using Bitquery's APIs.
Bitquery will also enable Polygon compliance APIs through Coinpath®, helping the community track transactions and addresses on the Polygon chain.
"Our integration with the Polygon team will address the explosive demand by developers to accelerate time to market. Polygon DApps and use cases will reach end users faster by utilizing the data power and data integrity of Bitquery's APIs and tooling." Dean Karakitsos, CEO of Bitquery.
"We're thrilled to have Bitquery's high fidelity tooling on Polygon, allowing developers to access DApp data and build DeFi Legos on top of Polygon's indexed blockchain data, supercharging the vibrant DeFi ecosystem on Polygon." Polygon Team
About Polygon
Polygon is the first well-structured, easy-to-use platform for Ethereum scaling and infrastructure development. Its core component is Polygon SDK, a modular, flexible framework that supports building and connecting Secured Chains like Plasma, Optimistic Rollups, zkRollups, Validium, etc, and Standalone Chains like Polygon POS, designed for flexibility and independence. Polygon's scaling solutions have seen widespread adoption with 450+ Dapps, ~350M txns, and ~13.5M+ unique users.
If you're an Ethereum Developer, you're already a Polygon developer! Leverage Polygon's fast and secure txns for your Dapp, get started here.
Website | Twitter | Reddit | Discord | Telegram | Community Twitter
About Bitquery
Bitquery is a blockchain data provider and an API-first product company with support of 30+ blockchains today. Bitquery's APIs cover multiple data verticals such as blockchain compliance (Coinpath® APIs), decentralized finance (DeFi), decentralized exchange (DEX), on-chain intelligence, and crypto-assets.
Looking for blockchain data? start here.
Subscribe to
our newsletter
Subscribe and never miss any updates related to our APIs, new developments & latest news etc. Our newsletter is sent once a week on Monday.