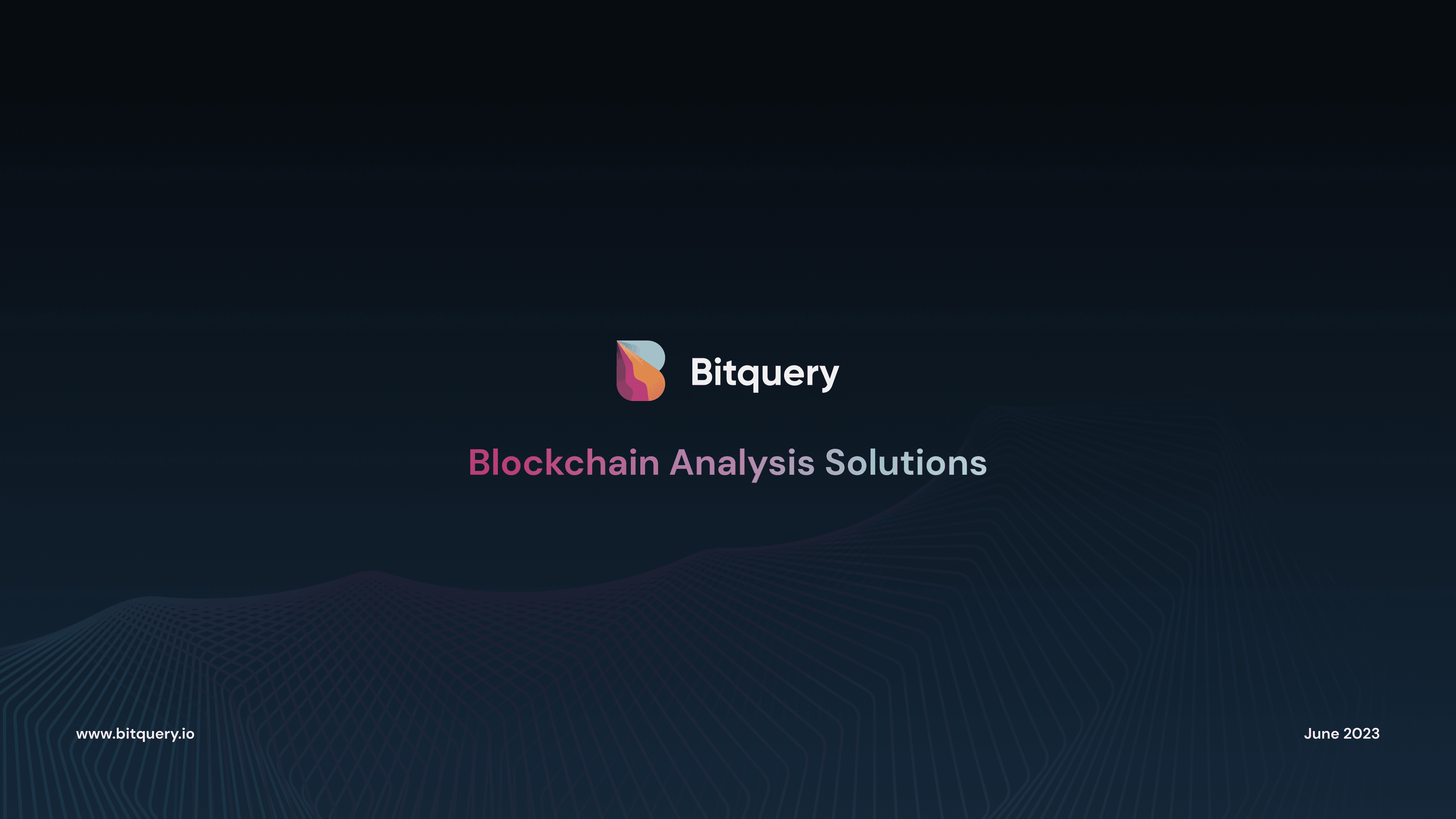 Bitquery Products Updates July 2020
– July 29 2020 Updates
Filecoin Testnet Integration
Last year, in December, Filecoin released its testnet. This week we are happy to announce that we integrated Filecoin testnet in our API products. You can get Filecoin data on our Digital assets APIs and Coinpath® APIs.
Binance Smart Chain Testnet Integration
Binance recently released the testnet for its smart contract blockchain, Binance Smart chain (BSC). We are happy to announce that we have integrated with Binance smart chain testnet. You can now explorer BSC testnet transactions on our Bitquery explorer.
Kyber network Analytics Upgrade
Kyber network recently updated the smart contract protocol and deployed here, We call it as version number 4 ( Kyber Network v4 ). The new data is also available on DEX trades tracker API.
The new version is a replacement for the previous version of the protocol, with similar trade parameters.
DEX analytics across all DEXes shows that Kyber is taken 5th place in terms of amount and count of trades.
In July, DEX volumes skyrocketed to ~$3.7 billion, primarily due to Uniswap. You can find detailed DEX analytics on the Bloxy website and APIs.
Ethereum DEX Volume in July
– July 15 2020 Updates
Conflux Blockchain Support
We have added the support of the Conflux blockchain for all our products. read details here.
Coinpath API changes
In addition, we have optimized the implementation of 'paths' API (List all paths between addresses within N hops in/outbound) in all the versions of Coinpath®. The changes are the following
Changes in the logic of path computations for optimization purposes. For example, there are two transaction paths.
Earlier, they were two paths in the API. Now, we aggregated them in one path ABDC, where B and D path segments will be on depth=2.
New limit and offset Parameter
We added new parameters limit and offset in paths API. By default, API will return 100 paths in the shortest path order.
API results in GEXF format
A new format parameter (Graph XML/ GEXF) was added to all Coinpath® APIs. With this, you can visualize the Coinpath® API results in Gephi.
The above changes are backward compatible. Users implementing Coinpath® APIs may not require any significant changes.
About Bitquery
Bitquery is a set of software tools that parse, index, access, search, and use information across blockchain networks in a unified way. Our products are:
Coinpath® APIs provide blockchain money flow analysis for more than 24 blockchains. With Coinpath's APIs, you can monitor blockchain transactions, investigate crypto crimes such as bitcoin money laundering, and create crypto forensics tools. Read this to get started with Coinpath®.

Digital Assets API provides index information related to all major cryptocurrencies, coins, and tokens.

DEX API provides real-time deposits and transactions, trades, and other related data on different DEX protocols like Uniswap, Kyber Network, Airswap, Matching Network, etc.
If you have any questions about our products, ask them on our Telegram channel or email us at hello@bitquery.io. Also, subscribe to our newsletter below, we will keep you updated with the latest in the cryptocurrency world.
Subscribe to
our newsletter
Subscribe and never miss any updates related to our APIs, new developments & latest news etc. Our newsletter is sent once a week on Monday.