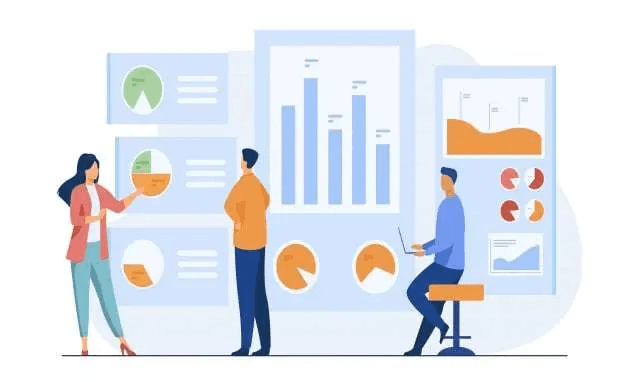 Blockchain Analytics: Everything you need to know
Crypto networks are economic systems with native currencies called cryptocurrencies. And the evolution of smart contracts enabled more complex financial transactions on blockchains.
Unlike fiat currencies where central authorities enable economic activities and control financial data, blockchains are public ledgers where many entities participate in various economic activities.
Blockchain analytics helps us understand these economic activities in a meaningful way.
What is Blockchain analytics (On-chain analytics)?
Blockchain analytics or On-chain analytics is analyzing the blockchain data to understand various aspects of crypto networks. With blockchain analytics, you can monitor multiple economic indicators for cryptocurrencies and blockchain native protocols.
Different use case of blockchain analytics
Recent growth in the cryptocurrency market attacked mainstream financial institutions and created demand for more sophisticated blockchain analytics tools to analyze the fundamentals and the performance of crypto networks and smart contracts protocols.
There are multiple use cases of blockchain analytics. However, for now, the most significant use case is in the fundamental investment analysis of the crypto networks.
Investment analysis
Cryptocurrencies are monetary assets that provide investment opportunities. However, crypto networks have intricate designs and various limitations. Besides, there are multiple types of entities participating in the network, such as miner, stakers for economic incentives.
Therefore, blockchain analytics provides insights into these networks and helps you understand the economics, performance, and inner workings of these crypto networks.
For example, the Bitcoin network is secured by miners. In return, miner get block rewards and transaction fees to provide security to the network. A critical metric for Bitcoin blockchain analytics is the changes in miner incentives.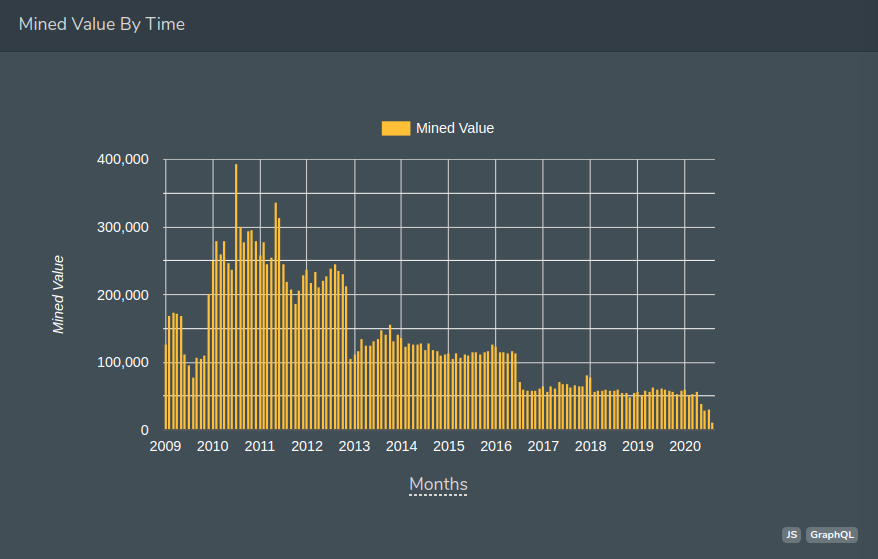 Miners return over time (In Bitcoin)
Unlike, cryptocurrencies that are native assets for blockchains, tokens are created using scripting or smart contracts. Tokens accrue value based on the protocol's design. These protocols are connected with economic systems inside and outside of the blockchains. Understanding the protocol design and protocol usage is critical when investing in these tokens. Blockchain token analytics helps you to track the usage of the protocols.
For example, metrics like active addresses, total transactions, the on-chain volume can help you understand how many participants are using the token.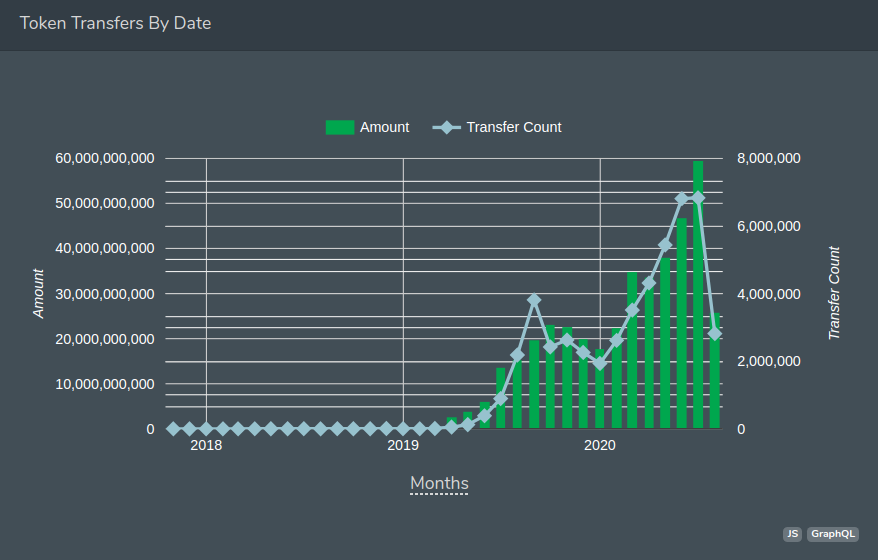 Tether(USDT) transactions over time
Decentralized Finance analytics (DeFi Analytics)
Decentralized finance (DeFi) is an ecosystem of blockchain native financial instruments such as lending, staking, liquidity mining, etc. Smart contract protocols enable these financial instruments. To analyze the health of DeFi protocols, you need to analyze the metrics related to specific protocol design.
For example, Uniswap, a decentralized exchange (DEX) protocol, can be analyzed using metrics likes total exchange volume and average transaction size.
Another example is Compound, a lending protocol. Here metrics, like total borrowers, lenders, and volume, can help you understand the growth of the protocols and evaluate your investment decisions.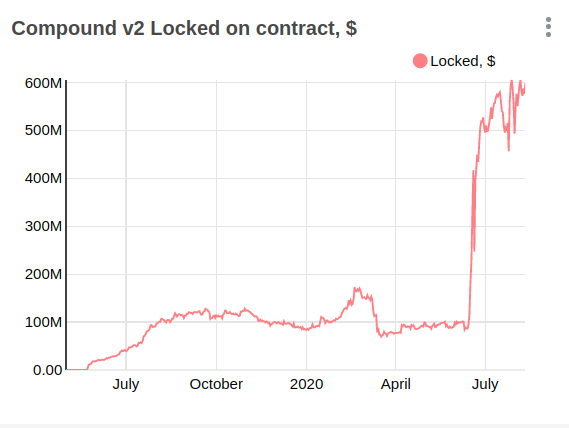 Market assessment
Blockchain analytics can also help you understand macro trends in the crypto industry. By analyzing the metrics like active addresses, transaction volume, asset distribution, you can follow the overall health and growth of the crypto network.
For example, the recent increase in volume on decentralized exchanges(DEX) indicates the growth in Decentralized exchange space and wealth creation on Ethereum.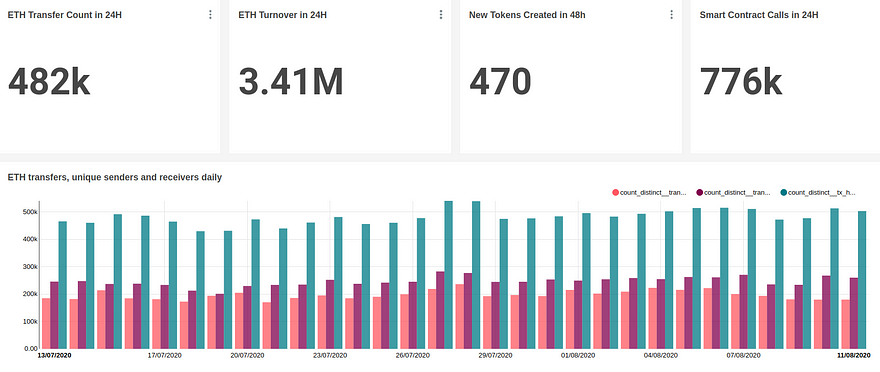 Research
Blockchain technology is still in the nascent stage and an exciting area of research from both technical and economic aspects. Blockchain analytics provide valuable insights into crypto networks and help researchers to understand them better.
Top companies for blockchain analytics
Today, multiple companies provide institutional-grade blockchain analytics solutions.
Coinmetrics
Coinmetrics is a leading blockchain analytics solution that provides fundamental analysis through 250+ different metrics for 60+ assets. Metrics include on-chain exchange flows, wealth bands, realized cap, coinage metrics, transaction breakdowns, etc. Besides, Coinmetrics also has a unique index calc agent services for benchmarking crypto assets.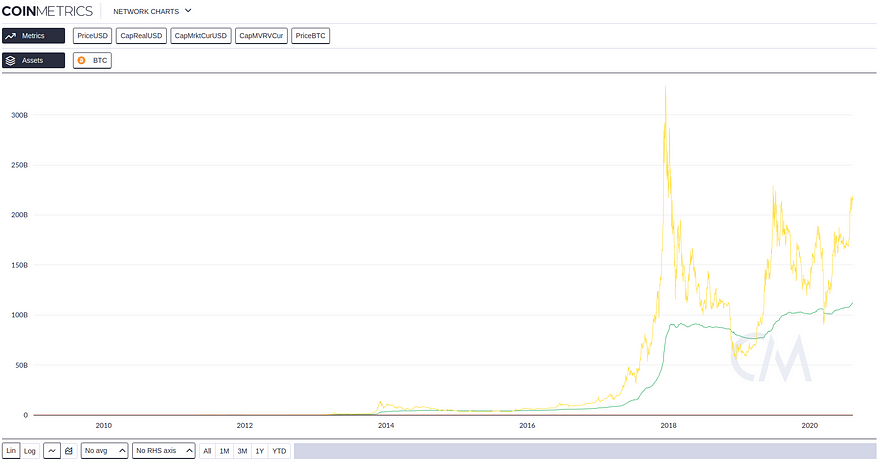 Bitquery (Bloxy)
Bloxy provides in-depth blockchain analytics and reporting. Our analytics reports include decentralized exchange analytics, DeFi analytics, ICO, smart contract analytics, and macro ethereum data analytics.
Besides, Bitquery also provides GraphQL APIs to query blockchain data. You can build all sorts of solutions using our blockchain APIs, such as custom analytics, avast free antivirus 2015 crack reporting, monitoring, etc.
Currently, Bitquery supports more than 20 blockchains and every token built atop these blockchains. You can also visualize different blockchain data metrics on Bitquery explorer.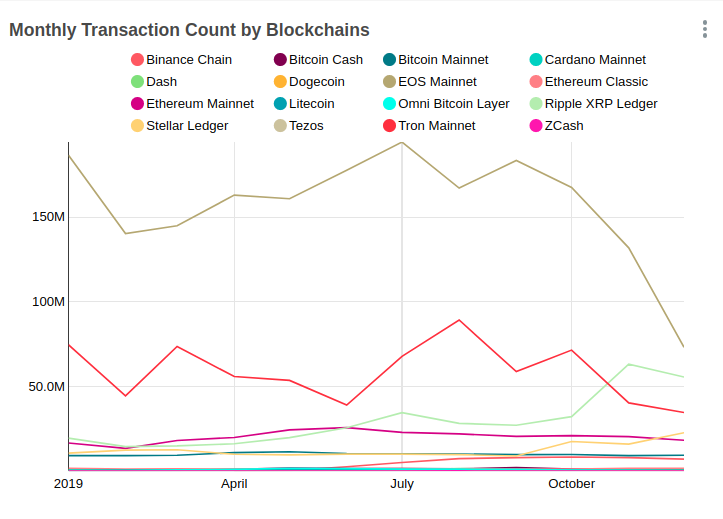 Glassnode
Glassnode provides crypto analytics and reporting using 200+ metrics for multiple crypto assets. These metrics include address, transactions, UTXO, indicators, fees, blocks, supply, mining, distribution, and market analytics. Also, you can visualize blockchain data using various charts and compare different cryptocurrencies based on multiple metrics.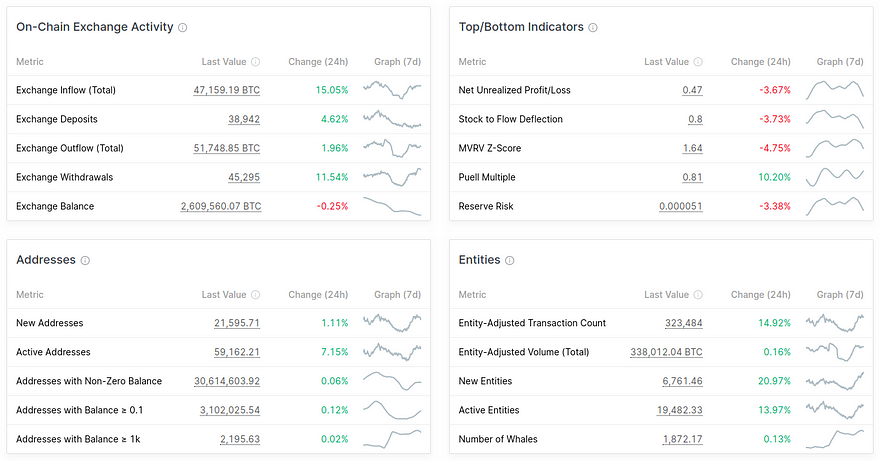 Dune Analytics
Using Dune Analytics, you can write Mysql queries and create your custom metrics. Currently, Dune analytics supports only Ethereum blockchain. However, you can get some useful insights into DeFi space through Dune analytics.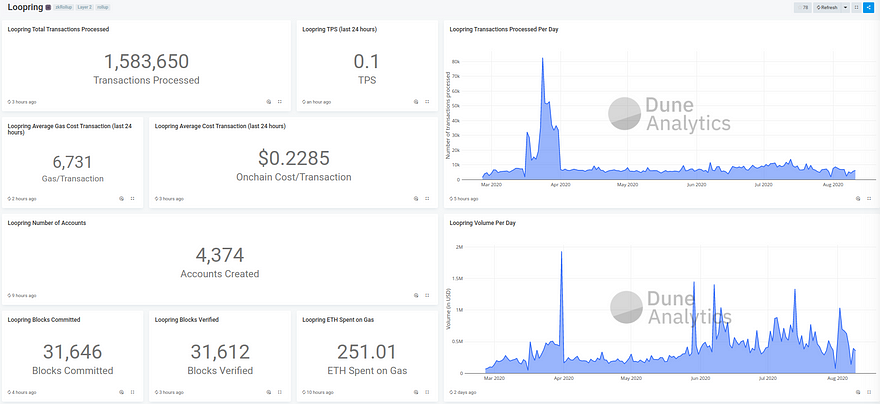 Aleth
Aleth provides ethereum blockchain data solutions such as reporting, analytics, and monitoring. It also provides rest APIs to access blockchain data. Besides, you can visualize Decentralized Exchange analytics and Defi analytics using Aleth.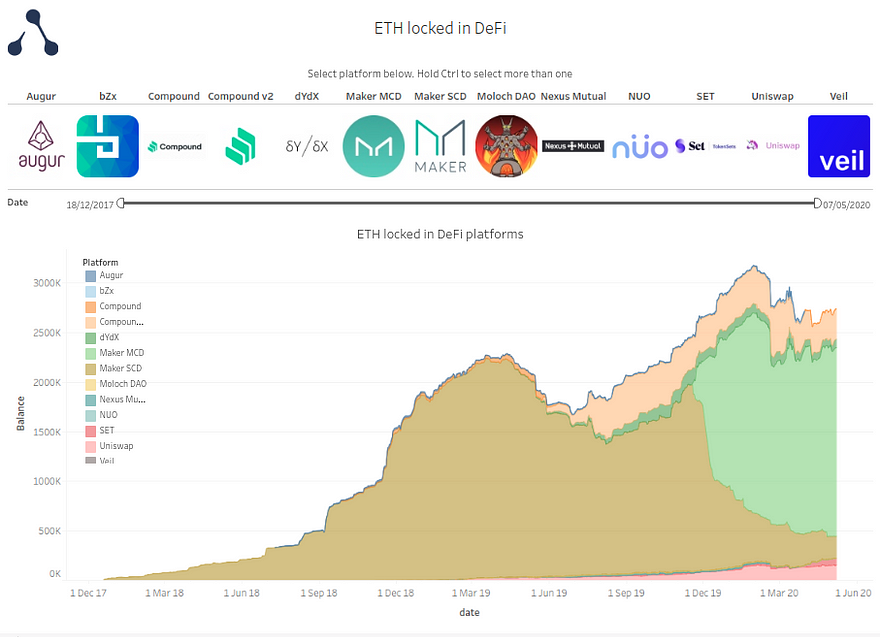 Santiment
Santiment is a behavior analytics platform for cryptocurrencies, sourcing on-chain, social, and development information on 900+ coins. Other than blockchain analytics, it also provides market data, sentiment analytics, and development analytics.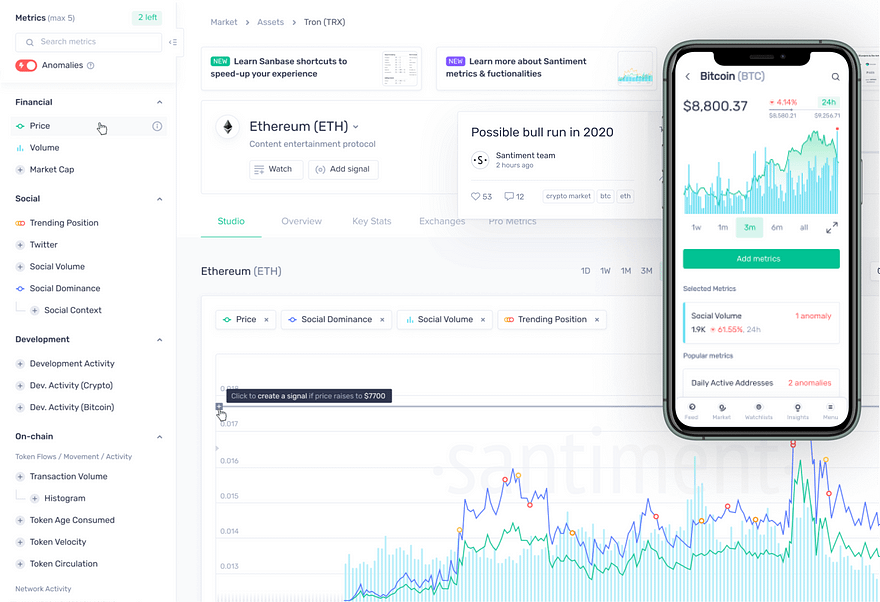 Benefits of blockchain analytics
Blockchains analytics provides valuable insights into crypto networks. It helps you to understand the network design, wealth creation, governance, and performance of different blockchain protocols.
The following are some key benefits of blockchain analytics tools.
Investment analysis
Performance monitoring
Macro trends
Blockchain Research
Market sentiment
Wrapping Up
Blockchains are constantly generating incorruptible financial data that can be transformed into investment opportunities. Conventional valuation metrics that exist in traditional finance are not sufficient for analyzing crypto networks.
Blockchain analytics plays a critical role in monitoring the economic activities of the crypto network, which is vital for deploying significant capital into cryptocurrency space.
About Bitquery
Bitquery is a set of software tools that parse, index, access, search, and use information across blockchain networks in a unified way. Our products are:
Coinpath® APIs provide blockchain money flow analysis for more than 24 blockchains. With Coinpath's APIs, you can monitor blockchain transactions, investigate crypto crimes such as bitcoin money laundering, and create crypto forensics tools. Read this to get started with Coinpath®.

Digital Assets API provides index information related to all major cryptocurrencies, coins, and tokens.

DEX API provides real-time deposits and transactions, trades, and other related data on different DEX protocols like Uniswap, Kyber Network, Airswap, Matching Network, etc.
If you have any questions about our products, ask them on our Telegram channel or email us at hello@bitquery.io. Also, subscribe to our newsletter below, we will keep you updated with the latest in the cryptocurrency world.
Also Read
Subscribe to
our newsletter
Subscribe and never miss any updates related to our APIs, new developments & latest news etc. Our newsletter is sent once a week on Monday.