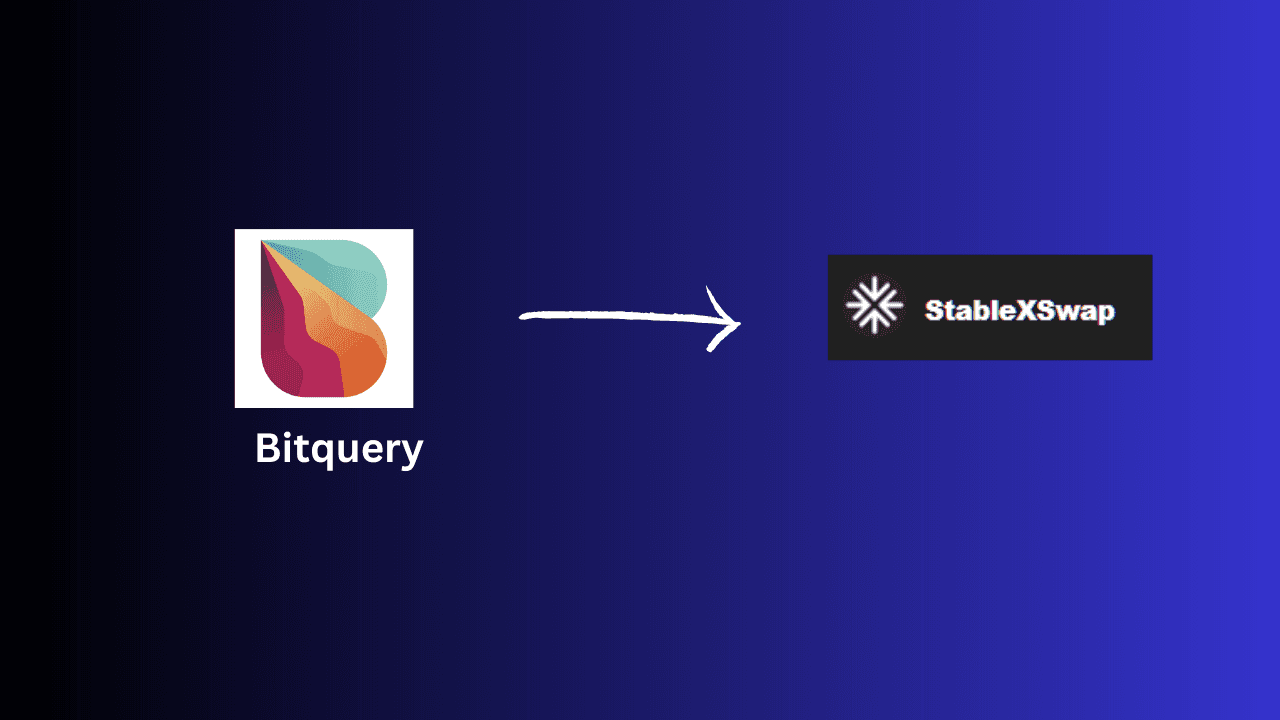 How is StableXswap using Bitquery?
Note: This article is written by the StableXswap team and edited by the Bitquery team.
StableXswap is an AMM built on Binance Smart Chain, which supports low-impermanent loss assets like Stablecoin pairs. We pride ourselves on transparency and open communication with the community to build a more robust DeFi ecosystem.
Currently, StableXSwap utilizes Bitquery in several key areas:
Powering our flexible staking program

Providing analytics on user actions

Backchecking our data for any promotions and incentives
Powering our flexible staking Program
When thinking of our current programs and promotions, one that stands out is our flexible snapshot-based staking system, which was powered by taking snapshot data using Bitquery to grab user balances during a random snapshot during November. This allowed us to handle this all off-chain.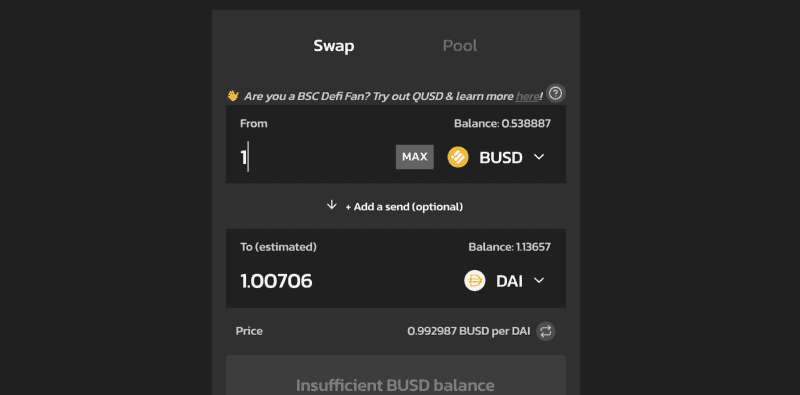 User Analytics
To continue growing our project and grow more of our userbase, we must perform detailed analytics to better understand our userbase. We dig heavily into the specific smart contract calls that take place on-chain, so we utilized Bitquery's GraphQL APIs to modify existing tables regarding transactions, deposits, and other smart contract calls to dig deep into the data. We've already been able to adjust several campaigns to improve their efficacy.

Here's an analysis from Bitquery where we can see that deposits far outweigh withdrawals on our product.
As a side tangent, we could also utilize Bitquery's ability to filter into smart contract calls to help PancakeSwap find some SYRUP pool exploiters who utilized the emergencyWithdraw function in their staking pool. Bitquery's tools make it easy to do smart contract intelligence work, too. ?
Backchecking our data for any promotions and incentives
Finally, to make sure that the distributions of our rewards and other incentives programs are correct. We use Bitquery's ability to export CSVs to display everything in a transparent google doc to see the participating addresses in all promos and what they received. Thus, Bitquery powers our open, transparent operations of the StableXSwap project.

You can monitor all of our distributions that we have conducted on-chain here, as Bitquery's convenient CSV function allows us to save it for all users to monitor in the future.
We look forward to using Bitquery in more ways to advanced StableXswap and grow the community for a better ecosystem tomorrow!
If you are looking for Blockchain data APIs or have questions, join our Telegram channel.
Also, Read
About Bitquery
Bitquery is a set of software tools that parse, index, access, search, and use information across blockchain networks in a unified way. Our products are:
Coinpath® APIs provide blockchain money flow analysis for more than 24 blockchains. With Coinpath's APIs, you can monitor blockchain transactions, investigate crypto crimes such as bitcoin money laundering, and create crypto forensics tools. Read this to get started with Coinpath®.

Digital Assets API provides index information related to all major cryptocurrencies, coins, and tokens.

DEX API provides real-time deposits and transactions, trades, and other related data on different DEX protocols like Uniswap, Kyber Network, Airswap, Matching Network, etc.
If you have any questions about our products, ask them on our Telegram channel or email us at hello@bitquery.io. Also, subscribe to our newsletter below, we will keep you updated with the latest in the cryptocurrency world.
Subscribe to
our newsletter
Subscribe and never miss any updates related to our APIs, new developments & latest news etc. Our newsletter is sent once a week on Monday.